About iCoCo Foundation Associates
The iCoCo Foundation works with a number of experienced associates who contribute to the development of policy and practice in the UK and around the world.
---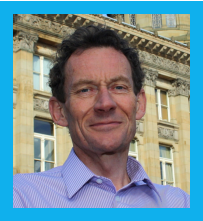 John Tatam
John is an experienced consultant with a successful track record of training and reviews for a range of major organisations in the UK and abroad. This has included service specific and whole council reviews across twelve local authorities; OECD funded training on quality management in Serbia, Romania and Lithuania; and desk research and stakeholder engagement for HMRC, the Electoral Commission, Kingston University and the South East England Development Agency. Previously John had over twenty five years' experience of developing corporate strategy, improving performance, managing change and building partnerships in London local authorities. He was Deputy Chief Executive at a London Borough actively engaged in an extensive change programme.
John has been widely involved in equalities and cohesion issues including dealing with extremist parties. He has recently completed an evaluation of a programme to support and empower BME midwives and is currently working with Kingston University on an institution wide project to address the attainment gap between white and BME students. His work as an associate with iCoCo extends over seven years and  has included two reports for Health Education South London on Meeting the Challenges of Diversity  in health which covered both health providers, health education providers  and health care students, an Evaluation of the Sandhurst Respect Responsibility and Rights Community Initiative a major report for the LGA Estimating the Scale and Impacts of Migration at the Local Level, developing a Good Relations Measurement Framework for the EHRC and reviews of schools in Bristol, the Preventing Violent Extremism programme in Sandwell, and cohesion in Blackburn, Buckinghamshire and  Merton.
He spent six months as Interim Executive Director at iCoCo engaged in reshaping and refocusing the organisation at a time of financial constraint and changing national priorities.
John is also consulting -editor of the International Journal of Leadership in Public Services. His recent publications include:
Meeting the Challenges of Diversity: a report for Health Education South London, Tatam, J et al, The iCoCo Foundation, 2013 Meeting the Challenges of Diversity in South London – Stage 1 final report
How can we ensure equal access to job opportunities for nurses? with F.Ross, in International Journal of Nursing Studies, vol 50, 2013
Recognising the challenges of local government leadership, in the International Journal of Leadership in Public Services, vol 8(4) 2012
Changes to public health governance: an opportunity for improved local engagement, in Making Health and Social Care Personal and Local, Governance International and LGIU, 2012
Email: johntatam@icocofoundation.com
---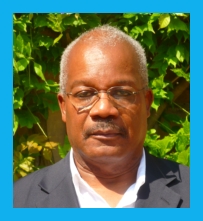 Harris Joshua
Harris has contributed directly to the development of new and innovative policy and practice, particularly in the areas of cohesion, diversity and equality, at both the national and local level. His senior management experience in local government was as Assistant Chief Executive in a major English Unitary Authority, where he led on corporate policy, community strategy, urban regeneration and partnership.
More recently, Harris was Director of Local Reviews at the Institute of Community Cohesion (iCoCo) and led major reviews of community cohesion in Oldham, Leicester, Kirklees, Sandwell, Sunderland, Lambeth, Wolverhampton and Aylesbury Vale. Much of this work involved the review of equality, diversity and the impact of recent migration, as well as advising on new approaches to improving community cohesion. He is also a founding senior member of iCoCo Associates Limited.
Email: harrisjoshua@icocofoundation.com
---
Share on: